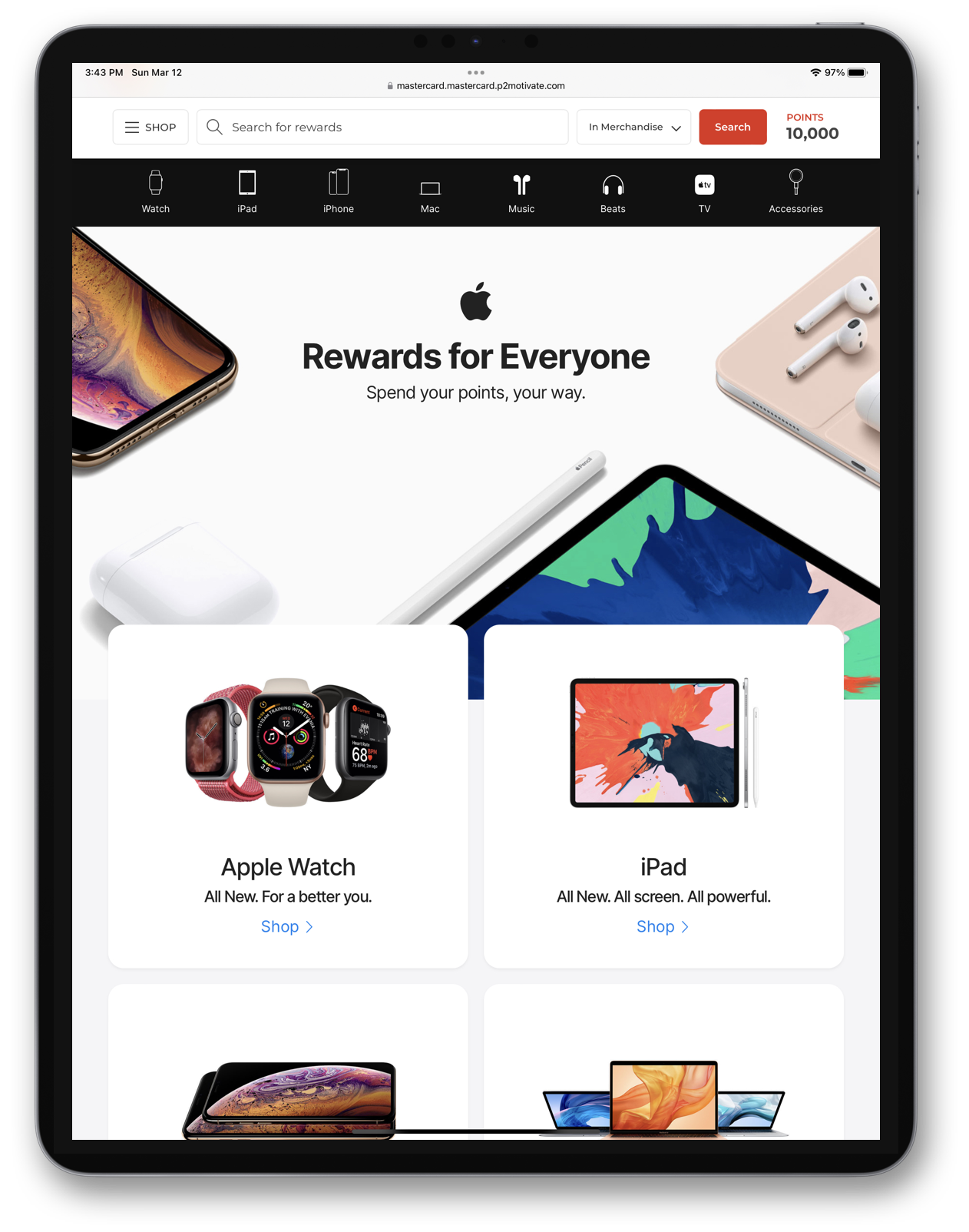 Launch your own
Apple

®

Rewards Store
Activate a custom Apple Rewards Store within your own program in 58 countries.
Bring your members the brand they love the most. Introducing the Apple Rewards Store from CarltonOne. It enables you to curate a popular selection of Apple devices and services to drive your program redemptions and activity.
Launch a beautiful Apple shopping experience offering a customizable range of Apple devices, services and accessories
Integrates seamlessly into your existing rewards, recognition, loyalty or channel incentive platform
Includes 24/7 global customer support and real-time order tracking
Connect, customize and launch within 10 days with our QuickConnect API

CarltonOne includes in-country Apple delivery, ensuring all orders are backed by country-specific Apple warranties so members can get fast l

ocal device warranty service
A beautiful Apple shopping experience:
Members can redeem their points for all available Apple devices
Full device details and photography are included on every product page
All available options, like size, color and capacity can be easily configured
Related Apple and Apple-approved accessories are suggested during checkout
If members don't have enough points, they can top-up in local currency with Apple Pay or a credit card during checkout

The Apple Rewards Store can be customized by partners and program managers to offer a curated selection of the Apple devices and services available in their country. Available products can include iPhone, AirPods, iPad, Mac computers, Apple TV, Apple Watch, accessories plus AppleCare and the Apple Gift Card.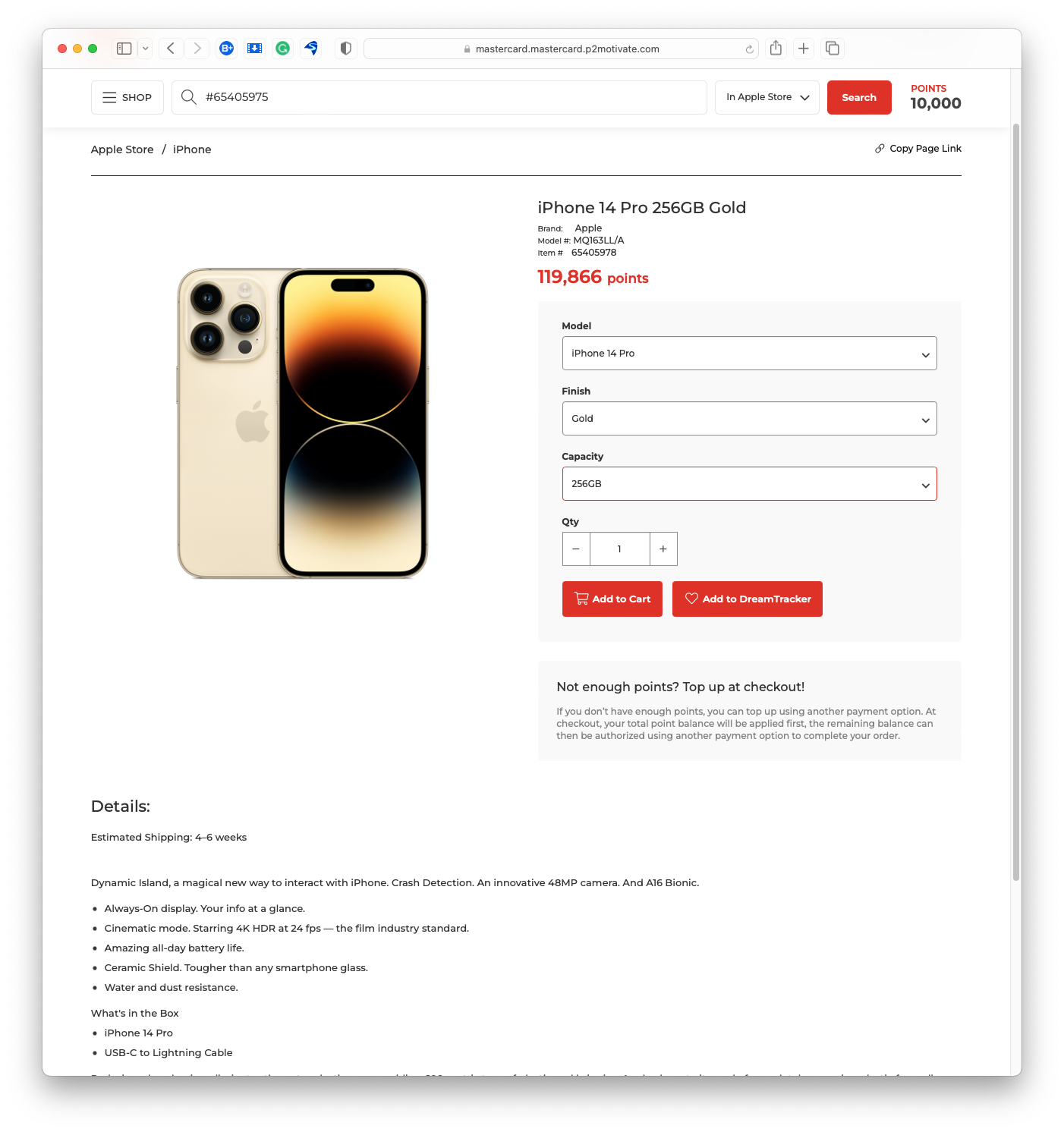 Connect, configure & launch
The CarltonOne Apple Rewards Store frees your sales teams to focus on growing their business, not setting up programs and managing data. With our centralized global order management system we can launch a customized storefront faster.
Easily create customized storefront designs that create seamless customer journeys based on your business objectives

Quickly curate localized catalogs that can be launched instantly in all your markets around the world

Complete order management automation - each order is verified, submitted, fulfilled, tracked and reported

Local taxation and multi-currency support to simplify program administration

Automated global Apple product updates

Member order escalations - managed 24/7 by experienced global customer support