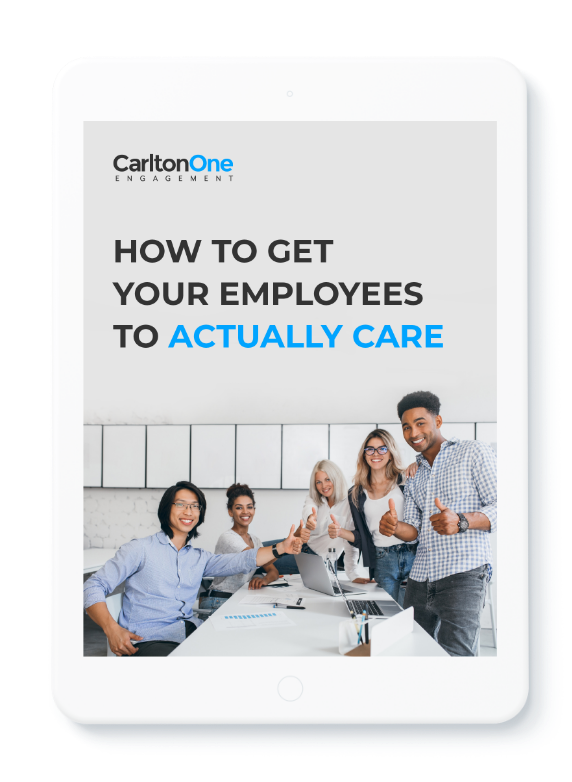 Mission, Vision, Values: How to Get Your Employees to Actually Care
In this guide, you will learn how to:
Think Like an Owner to Boost Employee Commitment
Clearly Communicate Your Aspirational Vision
Connect Closely With Your Team
Use the Right Tools to Drive Employee Engagement
Build Workflows to Simplify and Encourage Teamwork
Create Goals and a Roadmap
You'll also gain insight into the way Covid-19 may have impacted your team, how to make employee connections, and more! In addition, we'll share why disconnections can have such a profound negative impact within your organization.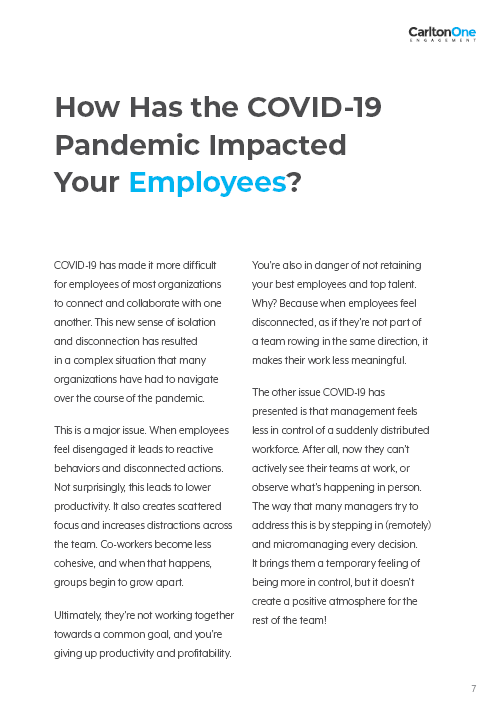 The difference between reactive and proactive employees.
In this guide, we've compiled updated thinking on how the pandemic may be adding to employee disconnection, why reconnecting employees to your vision is key, and how you can help your employees tap into the power of being proactive rather than reactive.
These ideas apply to businesses of any scale:
Here at CarltonOne Engagement, we serve large enterprises, small entrepreneurs and everything in-between. While there are many solutions, services, apps and platforms for employee engagement, you'll be best served by evaluating them based on value rather than cost, and usability more than complexity.
Where would your business be without your employees?
Imagine if your employees all shared the same passion, focus, and urgency that you do for success and growth. Creating that level of engagement is an emotional task that involves recognition, rewards, wellness, and the transformation of work into purpose.
The key to it all? Making work mean more.