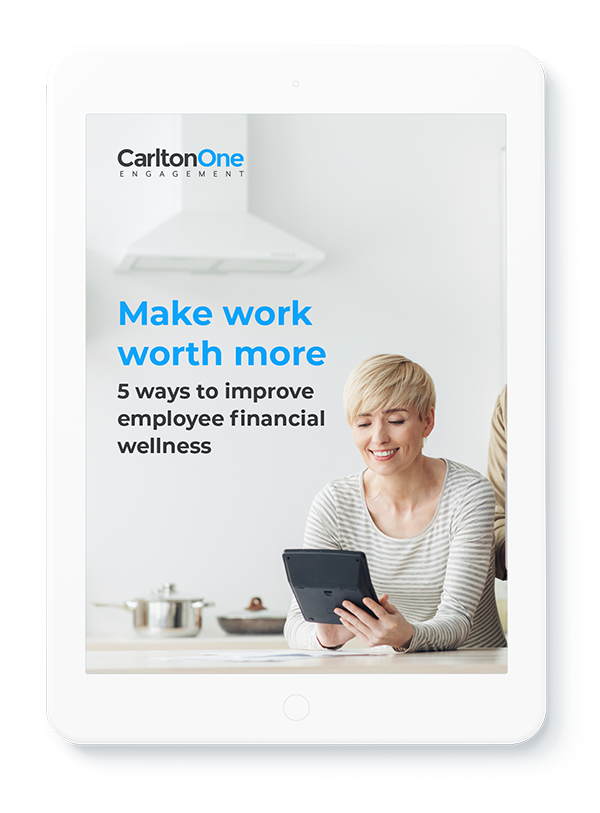 How are you improving your employee's financial wellness?
In this impactful, action-packed guide, you'll get 5 tips on how you can be a major part of improving the financial wellbeing of your employees, starting today.
Get this employee financial wellness ebook today and learn about:
Teaching Financial Basics
Introducing a Savings Benefit Program
Making Money About More than Money
Offering an Automated Savings Plan
Adding More Flexibility to Your Benefits
The Business Benefits of Improving Employee Financial Wellness
And More!
When you create the opportunity for your employees to experience more financial wellness and confidence, they often report experiencing more meaning in their work. And when you can make work mean more, you unlock extraordinary levels of loyalty, performance and ingenuity.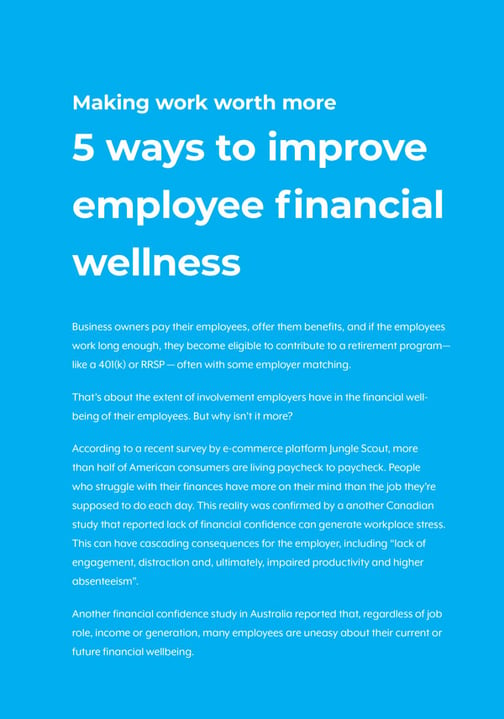 Employee Financial Wellness Benefits Your Business
When an employee is literally ONLY working for their next paycheck, they become susceptible to being disengaged in the deeper meaning of their work. This looks like a team that is just going through the motions, with little innovation or learning taking place.
Improved financial wellness enhances employee ability to show up with passion, engage deeply in their work, and pour into the mission of your organization.
With these 5 tips, you'll get actionable tips you can immediately start using to increase your employee's quality of life and create an engaging and meaningful work climate.