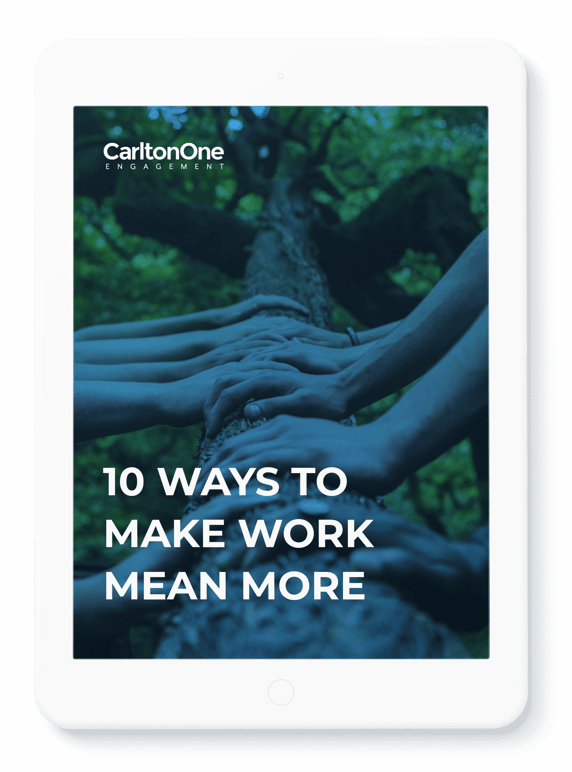 Ready to start transforming work into purpose?
Get 10 tips on how you can make work mean more for your employees.
Get this ebook today and learn about:
Growing a Positive Culture
Understanding the Psychology of Employee Engagement
Mixing Things Up to Keep Your People Inspired
How to Inspire & Incentivize an Intentional Culture
Build Workflows to Simplify and Encourage Teamwork
And More
Building a purpose-driven company, and a new growth trajectory, starts by making your business more meaningful. Productivity, performance and profit can flow by transforming how your employees, partners and customers are engaged.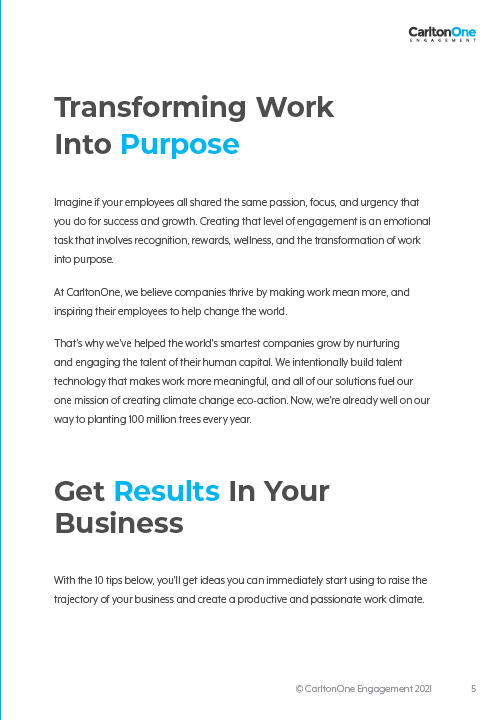 Give Employees a Reason to Commit to You
In a climate where businesses are struggling to attract and retain top talent, making work mean more gives current and prospective employees more reasons than ever to commit to you for the long term. It also encourages them to show up each day with passion and purpose, and to pursue ongoing training in order to grow in their field.
With these 10 tips, you'll get ideas you can immediately start using to raise the trajectory of your business and create a productive and passionate work climate.